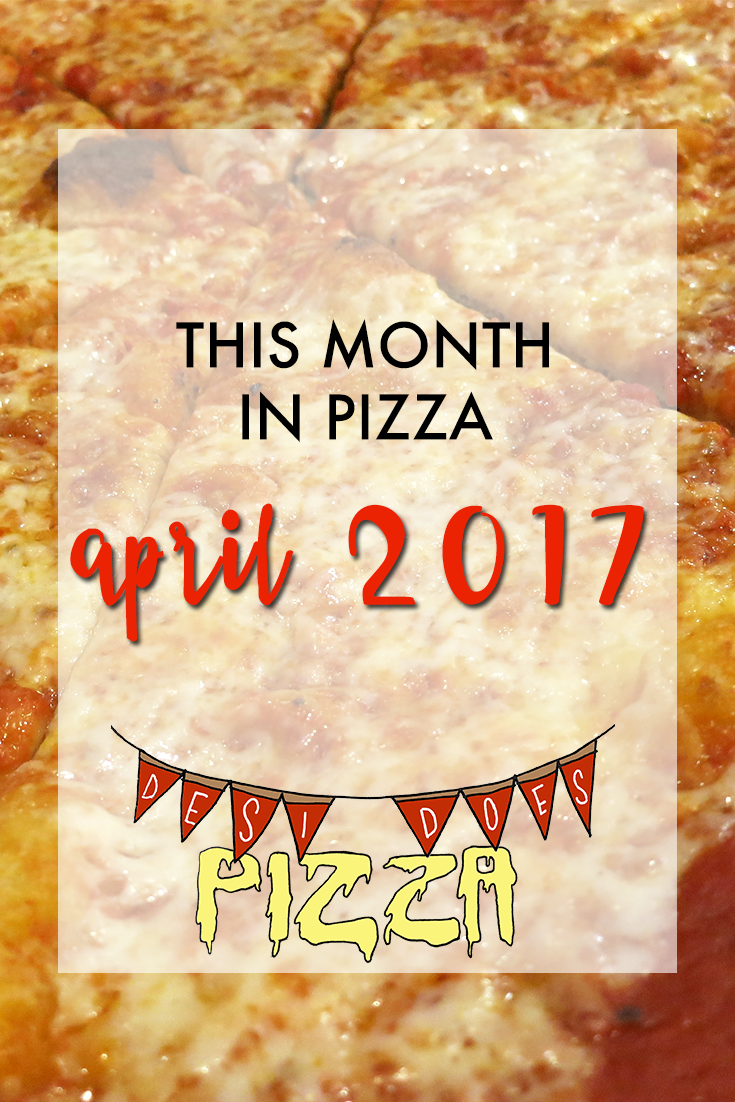 Pizza news technology is always evolving, and it's important to stay current on the trends. Here's what you need to know about pizza this month!

Portland pizza parlor breaks world record for most cheeses on a pizza: It's no secret that I loooove a cheese pizza. Congrats to Portland pizzarinos Scottie's pizza parlor - their Teenage Mutant Ninja Turtles-inspired creation with 101 cheeses set a world record!

Starbucks Bringing Massive Four-Story Roastery With Pizza and Tours to Chicago: Holy. Yes. I absolutely love coffee - it's probably in my top five loves, so news that the Mother Ship is coming to my city and bringing a pizza kitchen along with it is super exciting. Hopefully, these two years go quickly because I love working at a Starbucks! 

Pregnant Women Believe a Pizza Induces Labor—And They're Lining Up For It: Not exactly relevant to me, but definitely something to tuck away. If you're carrying around a little garlic knot of your own and it feels like it's been cooking a little too long, head to North Carolina to help move the process along.

We Tried It: Mug pizza, the questionable art of making pizza in a coffee mug: This is true pizza technology advancement. I'm a big fan of microwave gourmet (a culinary technique I perfected back in college,) but I never considered putting pizza to the test. The Chicago Tribune's testers have mixed reactions, but I'm going to give it a try. 

This London Marathon spectator offered runners pizza from the palm of his hand: As a former half marathoner, I can tell you that there's no hunger like the runger after a long double-digit training sesh. No one has ever offered me pizza during a race - this guy would be a welcome sight. Any kind of dairy is probably not the smartest during a marathon, but hey, the race itself is supposed to be the victory lap anyway. 

Totally Tubular Ninja Turtles Inspired Ice Cream Pizza: The Teenage Mutant Ninja Turtles cookbook is yet to be released, but Nerdist got a sneak peek and tested out this dessert pizza and O. M.G. From the graham cracker crust to the sweet-and-sour fruit (and gummy) toppings, this looks like it's going to be to die for. 

Pizza Hut Enters Ethiopia in Latest Expansion Into Africa: Pizza Hut's expansion continues with their new stores set to open in Ethiopia this year. I'd love to try some of their international specialties and hope to see some African influences on their menu soon.

Any good pizza news in your neighborhood? Let us know in the comments!