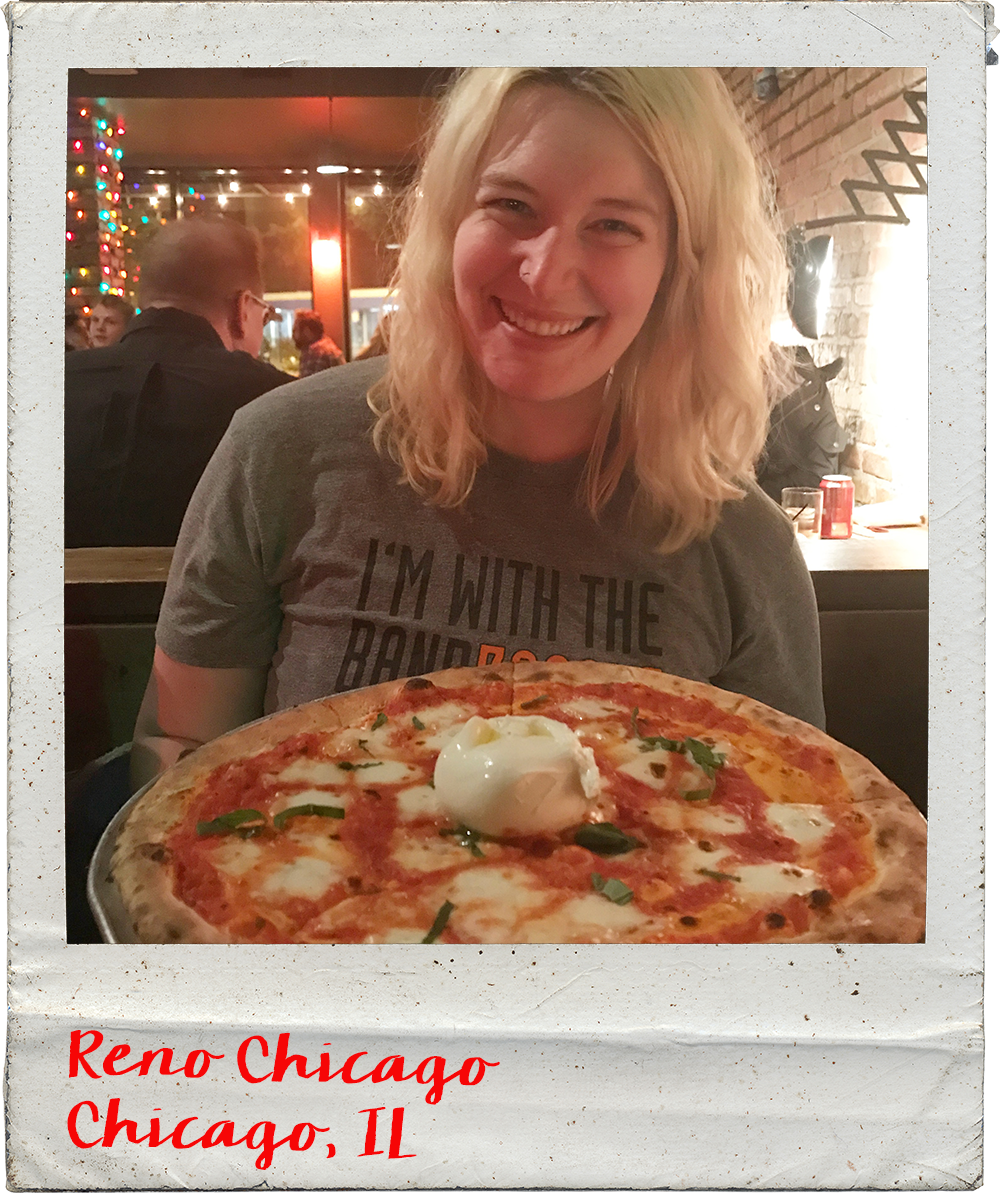 Chicago is widely known for their deep dish pizza, but I seem to keep hunting down the finest thin crust the city has to offer. Located in Logan Square,
Reno
is a cash-only bar and restaurant with one of my favorite flatbreads I've had so far. In addition to pizza, they also have morning, noon and night food menus along with a great cocktail and drink menu. I'd been last summer, but it wasn't until this past December that I perused their pizza selections.
The one that first grabbed my attention was a pie called the Fancy Nancy: a regular margherita pizza, topped with a burrata. Sign me alllll the way up. Their pizzas are 14", so I ordered an entire one for myself for dinner because what other choice did I have? 
I'm not a big crust person at all, so the burrata was a nice touch - not only as a pizza topping, but also as something to dip the crust in. (I've recommended this to friends since, and they agree that it's a gamechanger.) 
A few months later, we went back on a Tuesday to discover that they have a deal every Tuesday: 2 pizzas for $20! I didn't have intentions of getting another, but I can't pass up a deal. I got another Fancy Nancy, and my intern picked the Hog.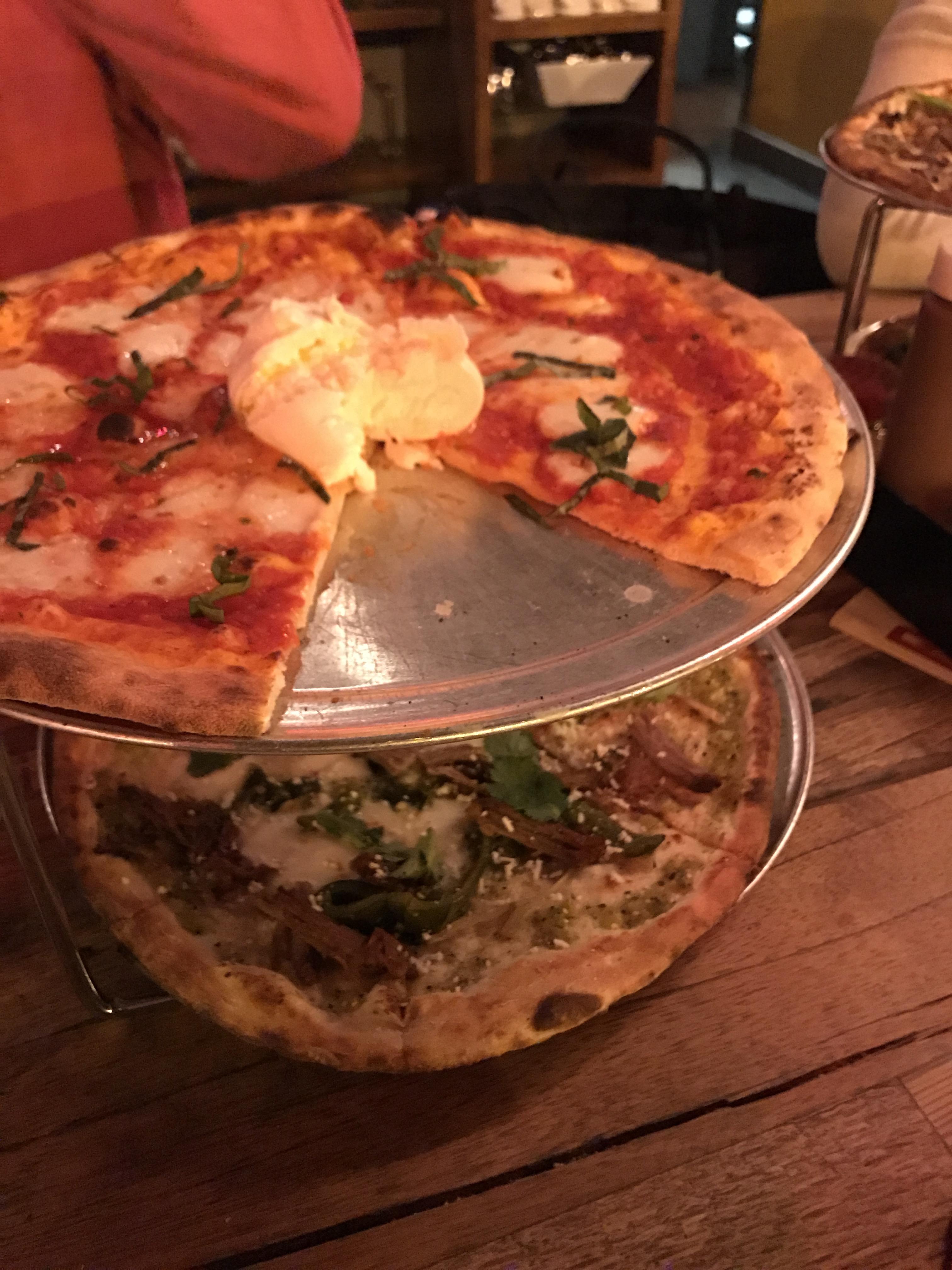 So if you're in Chicago, head over to Logan Square today - Reno is right off the Blue line stop!

Rating: 8/10 Slices