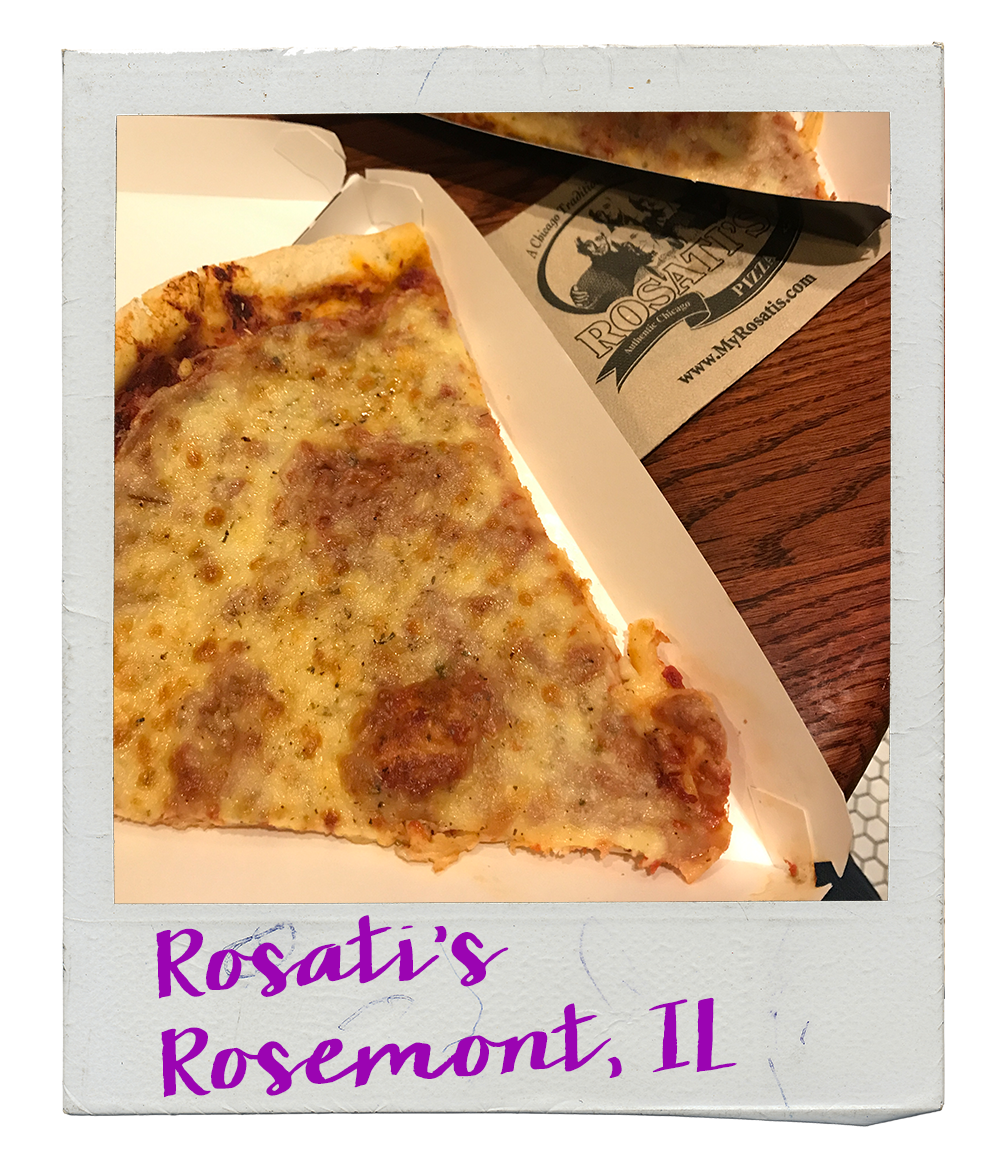 After a night at the grapple, the intern and I found ourselves pretty hungry (but I'd already spent an embarrassing amount of money on Bud Light in the arena, so I wasn't about to grab a slice there.) In this kind of situation, my bar for judgment is not very high, if you know what I mean. We scooted out before the last match for two reasons: first, to beat the Allstate Arena traffic, and second, because I knew there was a Rosati's across the street and I. Was. Hungry.
Their motto is "authentic Chicago pizza," and I RESPECTFULLY DISAGREE. 
We walked in and there were two pizzas in one of those heaters you see in gas stations - cheese and pepperoni. I ordered two slices (they're actually big enough that you don't need to order two, but ya know, I was hungry) and expected them to nuke them or warm them somehow, but nope. They pulled them out and plopped them into two boxes to be served, so they were lukewarm at best. 
The flavor was like that of decorated cardboard. Rubbery and bubbled cheese, a sad excuse for marinara, crust that refused to be bitten - I was just not having any part of it.
Plus, the uninvited guest we had at the dinner table was rather unwelcome - I didn't expect an ant to be joining us. 
This was pizza, I guess, but it was barely pizza. I would hold out instead and wait until I'm back in the city to grab a slice ANYWHERE else. 


Rating: 2/10 Slices