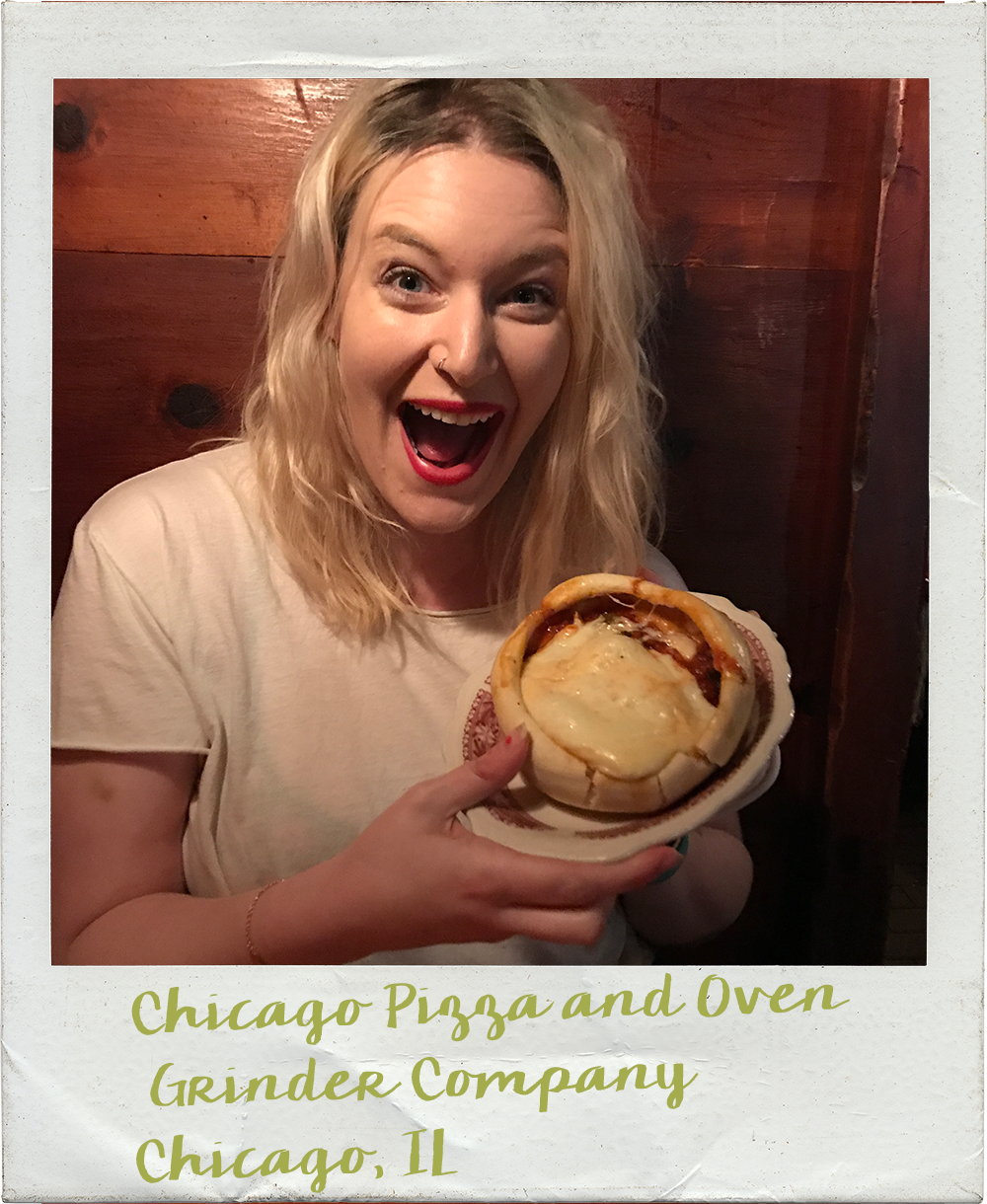 I've been sitting on this review for a little while, because the food was so good it made me a little emotional. I wanted to wait awhile to revisit it so I could savor it again after some mediocre pizza. Last summer long after Chicago fever had set in big time, my roommate Dani sent me one of those food videos that litter our Facebook messages. This time, though, rather than a recipe, it was for a restaurant. And by restaurant, I mean it looked better than heaven. 

Chicago Pizza and Oven Grinder Company is a little hole-in-the-wall brownstone in Lincoln Park. They're only open for dinner service on weeknights and for brunch and dinner on weekends and they fill up FAST - when Dani's family went on move-in day back in January, their wait was almost two hours. The intern and I went in early March - we arrived right at opening and still had a 45 minute wait. 
Wood paneled walls and low lighting screamed 1970s, and it even looked a little Cheers-like. We waited in the (packed) bar area and tried to wait patiently for the man to come over and seat us. Chicago Pizza and Oven Grinder Company doesn't take names or reservations - just a host that remembers every party and seats them in turn. They feature a simple menu and don't take too many customizations, because the pizza pot pies are made in advance. In addition to the pot pies they're known for, their mediterranean bread is also the most popular appetizer. We were ready to order before our server even came by.
The mediterranean bread is bigger than your head - it's so big it hangs off the plate it's served on.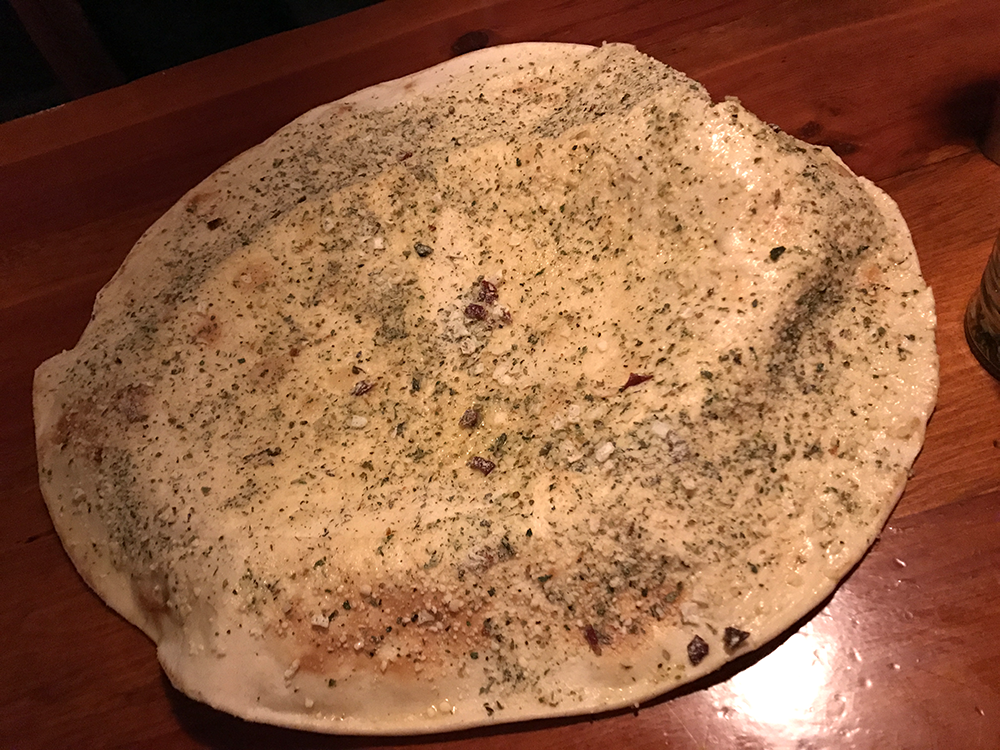 The seasoning on it was to die for, and it was perfectly oily without being greasy. I ordered the vegetarian pizza with mushrooms, and B got the sausage one without mushrooms. Finally, they came to the table. The server tips over the bowls they're baked in and the pizzas flatten out a bit, and the cheese just oozes toward you.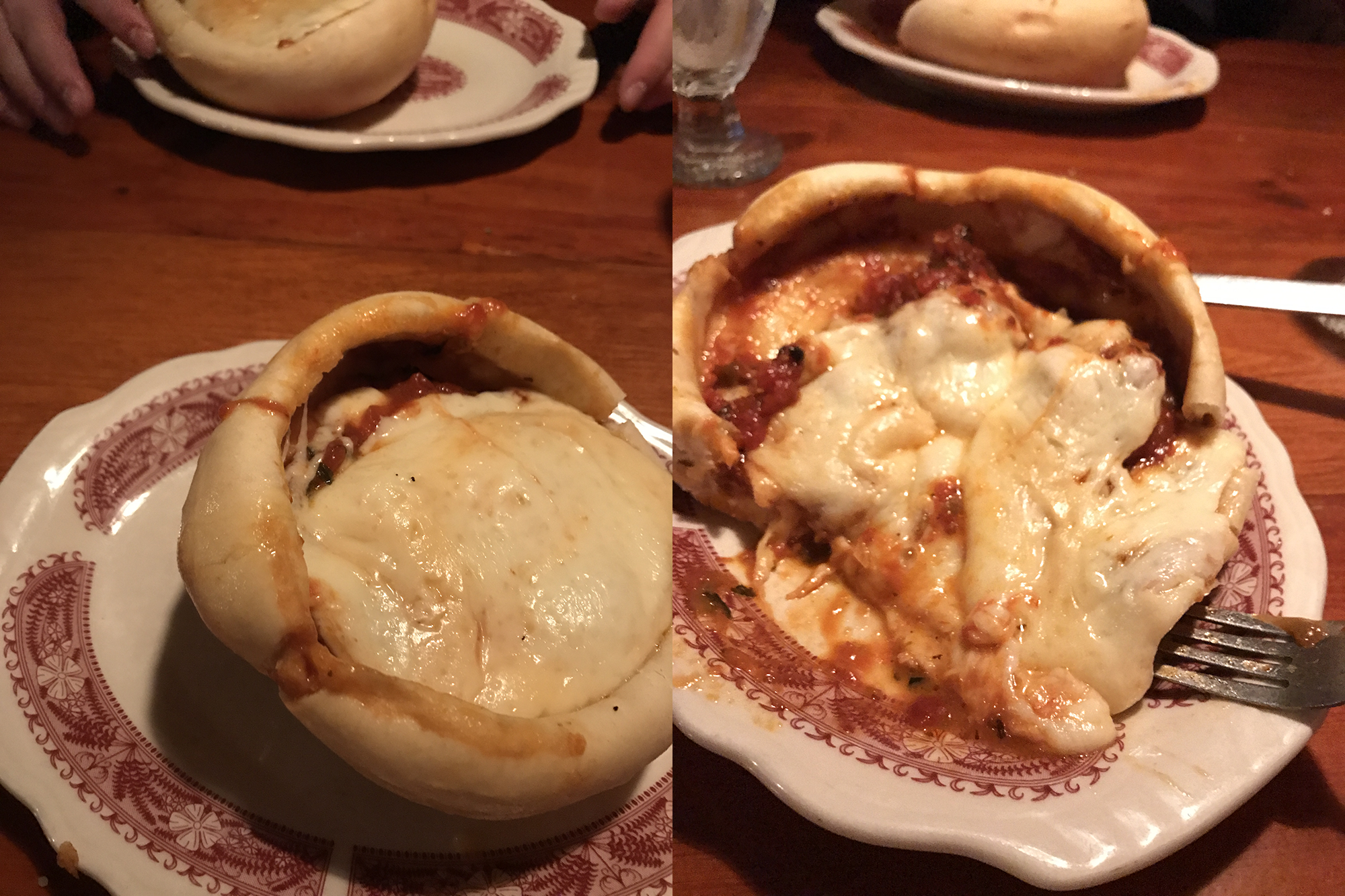 It was INCREDIBLE. The mushrooms are full sized - they're not sliced and they just look like little buttons. The crust is really great - light and fluffy, and the cheese and sauce are perfectly ratioed (of course it is, since they've been at this for over forty years!)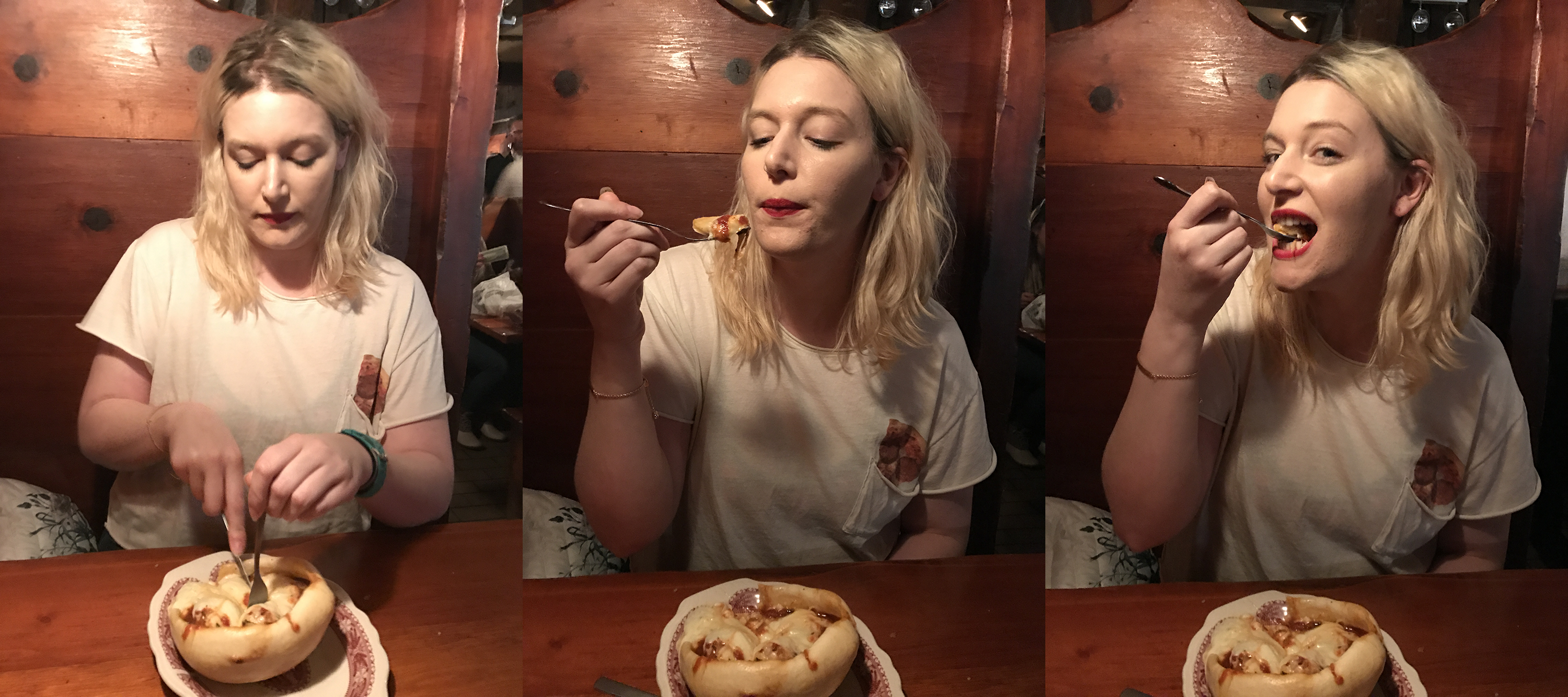 The best part was that I was able to eat the whole thing without feeling overly full or getting that distended feeling that tends to happen when gorging on carbs. 

They also have frozen pizzas that you can buy to take home, which would be a really great at-home treat!

This is one of my top 5 favorite pizza places ever, and I cannot wait for an occasion to go back.



Rating: 10/10