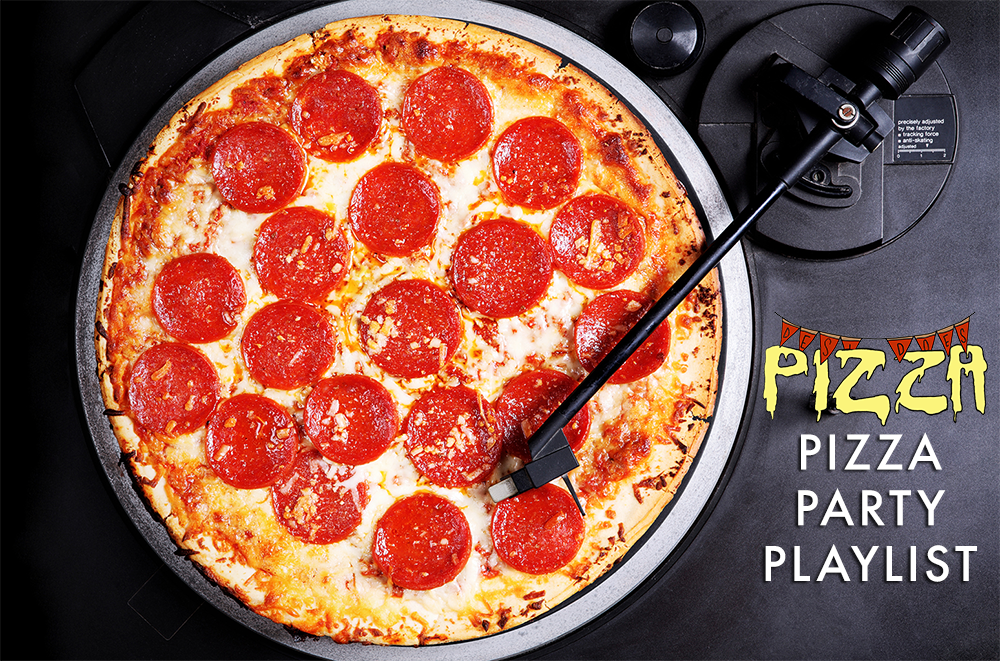 Daddy Issues
, "Pizza Girl" - I might be biased, but this is the greatest pizza song to date. Check out
the rest of Daddy Issues' catalog while you're at it
(I'm especially a fan of "Creepy Girl.")
Pkew Pkew Pkew
, "Let's Order a Pizza" - I've been obsessed with Pkew Pkew Pkew since I first heard them, and as a warning, this song will be stuck in your head for weeks. A great anthem for for those of us who suffer from hanger, this song encourages a pre-dinner pizza, of which I'm always a fan.
Pizza Underground
, "Cheese Days" - A 90's child star forming a tribute band about pizza? Sign. Me. Up. It's everything I love. My deepest Pizza Underground regret? Missing their show at Mercy Lounge when I lived in Nashville. There's nothing better than
mowing down on a slice during a show!
Teenage Mutant Ninja Turtles, "Pizza Power" - An anthem of my youth, to be honest. Their love of pizza is, I would safely guess, at least 89% of the Turtles huge (and enduring) success. Who didn't want to scarf down pizza with Michaelangelo? I still want to.
Dean Martin, "That's Amore" - The track that truly expresses how I feel about pizza. Every love of my life will be compared to the feeling I get when I lay my eyes on
that Spanky's buffet
! 
And of course, the seminal classic,
Gimme Pizza
! 


What's on your perfect pizza playlist?