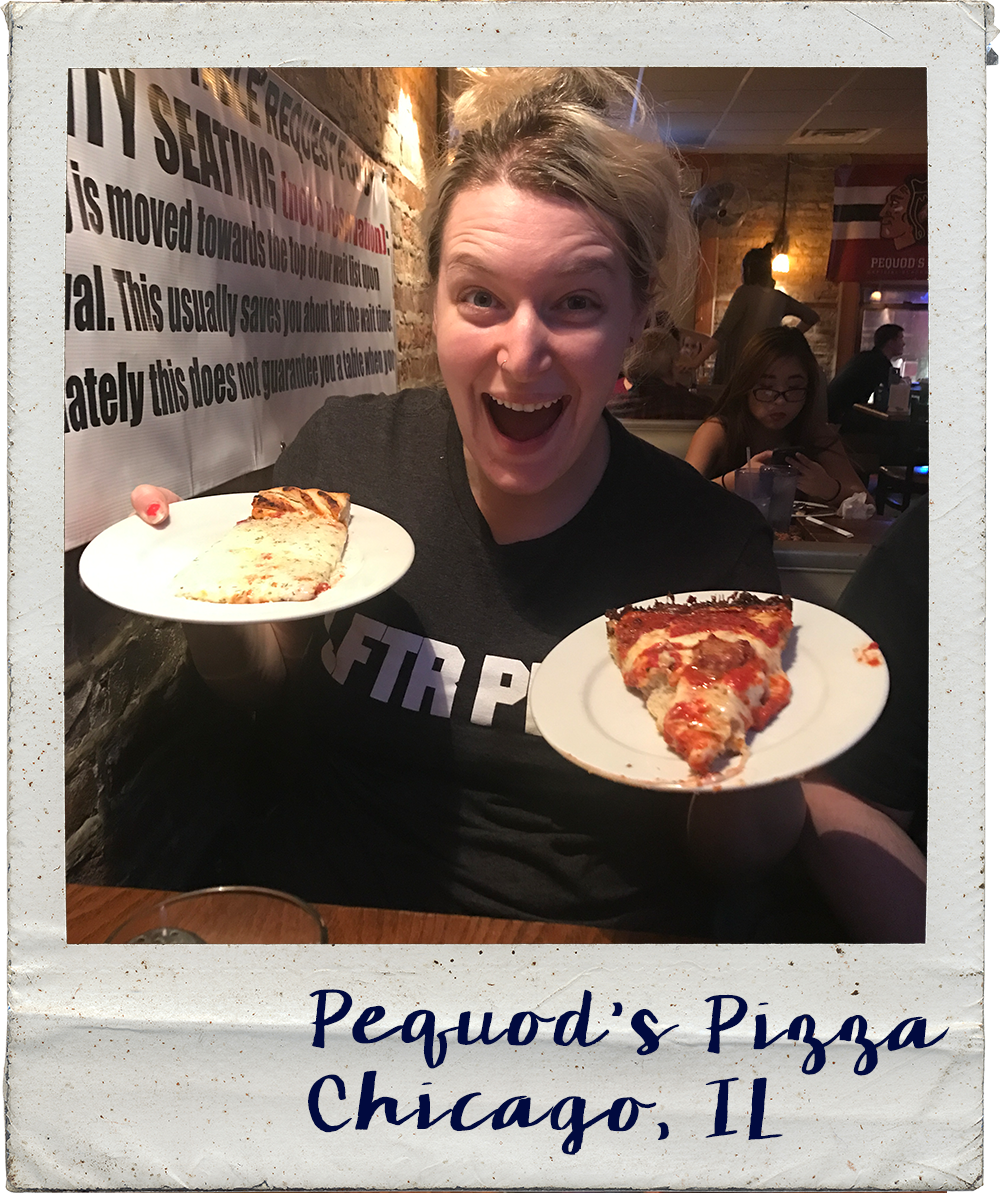 What better thing to do on a Friday night than get pizza with your besties? When my intern texted me saying "get to Pequod's at 5:30," he knew I was an easy sell. Pequod's is widely considered a Chicago institution, and their menu features both deep dish pan-style as well as thin crust pizza (my favorite!) They originated in the suburbs and a few years after the original owners sold the restaurant, they expanded to a second location in Lincoln Park. A 2006 fire at the Chicago location closed them for a few months of renovations, but the restaurant now is gorgeous - it's gigantic, and in addition to the main dining room, it also features a second level with larger seating areas and at least one other bar. Their beer list was a bit short, but we ordered a pitcher of Allagash for the table and settled on an order of cheesy garlic bread, a medium cheese thin crust, and a sausage pan pizza.

One cool thing that I noticed was that Pequod's has a sort of priority seating list that you can sign up for starting 24 hours in advance. Luckily there was plenty of room when we arrived and we were seated right away, but that's definitely something I'm tucking away to remember next time we want to go out!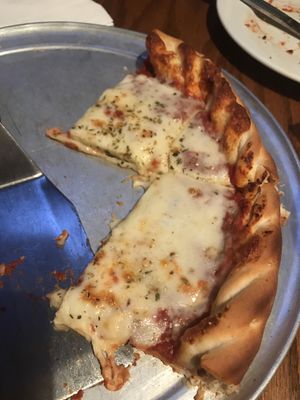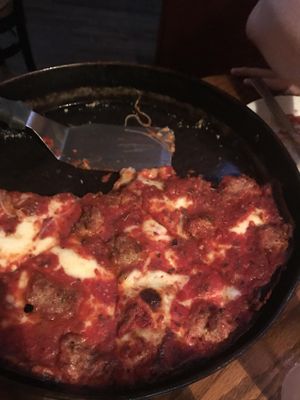 There was a mix up with our garlic bread so that came out after our pizzas, so we were pretty hungry and dug in right away. I tried a couple slices of cheese first (of course) and I liked the crust a lot. It was light and a little flaky - more "regular" density than a crispy thin crust. The cheese itself was fresh, and it wasn't too greasy. It's not my all-time favorite cheese pizza, but it was really good. 
It's rare that I'll want deep dish, and even more rare that I'll eat a sausage pizza - but the pan pizza at Pequod's is legit. The crust is really crispy and carmelized (I don't usually like crust and I ate all of the deep dish crust, so that's a sign) and the cheese:sauce:sausage ratio was good.
The cheesy garlic bread was really great - I didn't eat very much because I was already full, but it's highly recommended to start off the meal.

Overall it's a 7/10 slices - I'm definitely looking forward to going again!