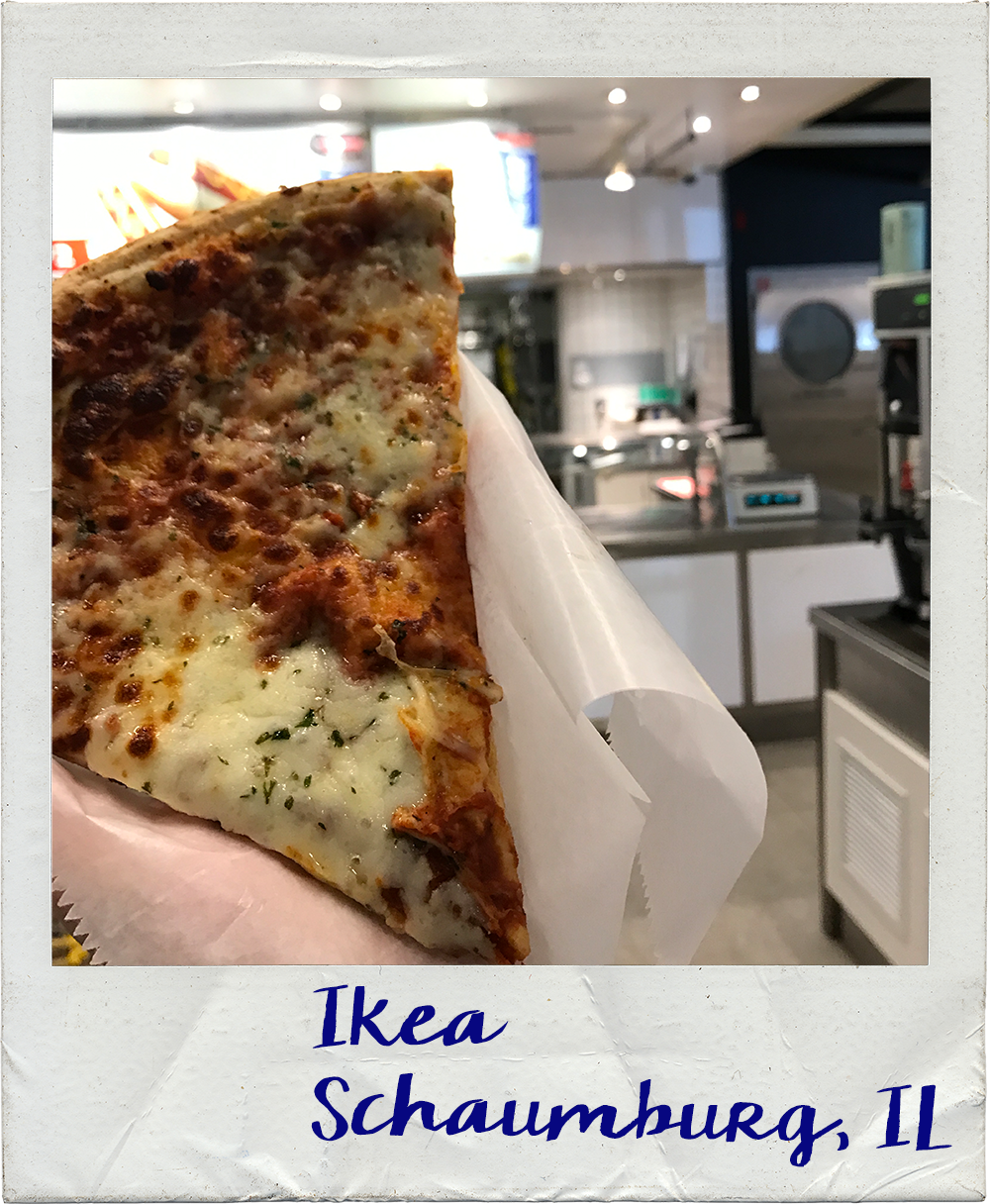 Full disclosure: this slice was doomed from the first time I decided to try it. Many years ago, IKEA's snack counter at the front of the store used to serve pizza pockets. They were greasy with great ratios of ingredients - perfect sized, like little handheld calzones. I thought about them often (probably embarrassingly often, even for me.) There were a few years where I didn't visit an IKEA, and when I finally returned, I happily trotted over to the counter to grab a pre-shop (super healthy) snack of the pocket and a cinnamon roll, only to discover that they didn't have the pizza pocket. Ever since then, I've had it out for this pizza, and I don't think I'd ever even tried it until my last pilgrimage to the Swedish wonderland.
I bitterly walked over to the snack counter and skeptically ordered a slice. The pie sitting under the heat lamp looked like it could have potential with visible seasoning and mostly adequate cheese. A few slices had some egregious air bubbles - my least favorite part of any pizza and sure enough, I got the piece with most of the bulges.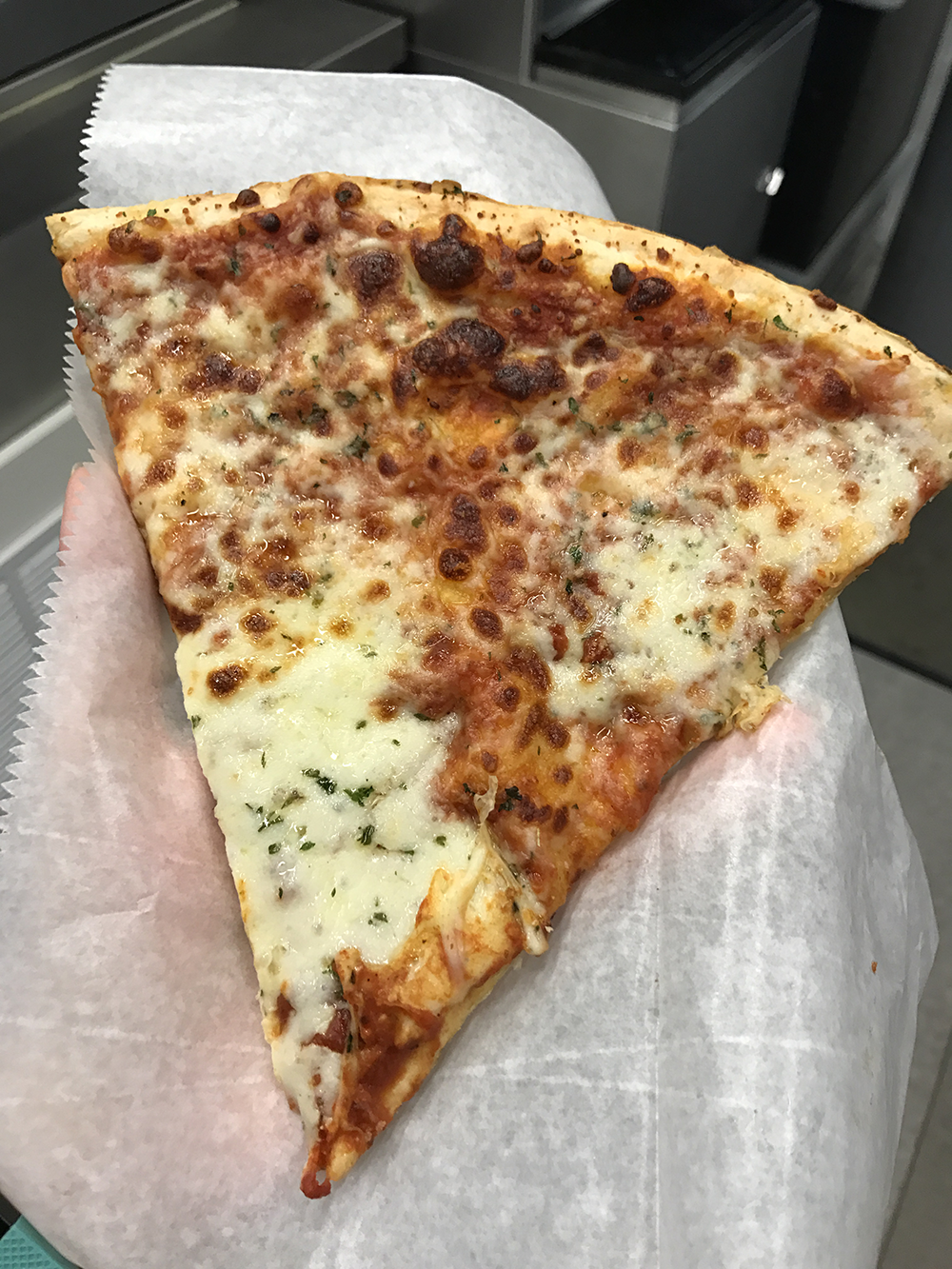 It wasn't remarkable, but it wasn't as terrible as I'd expected either. The crust was chewy but overall well seasoned, and the toppings were messy, but it was about average for a retail pizza. Next time I'll opt for the cinnamon roll instead.

Rating: 4/10 Slices