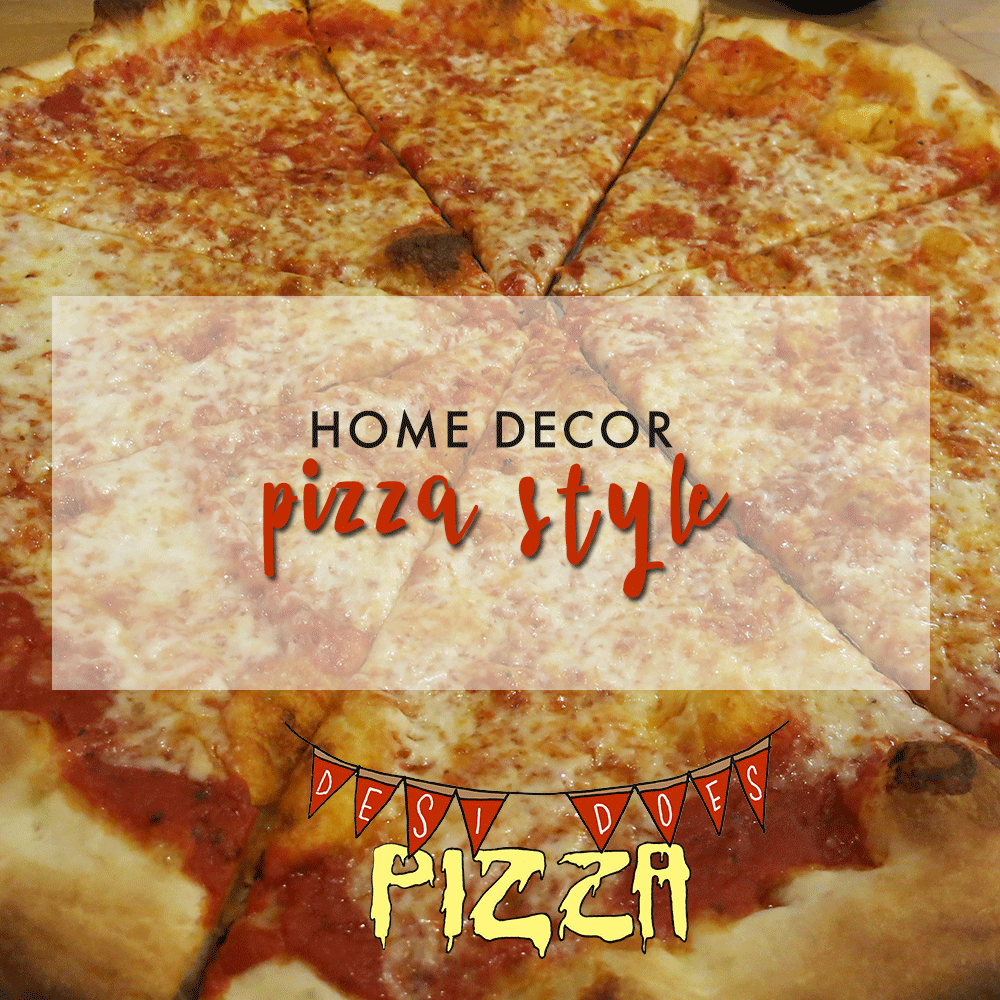 With all the pizza products in the world, of course there's a lot of pizza fashion! Today's post explores home decor - ways you can display your pizza pride around the house, obviously or subtly. 
Boxer & Pizza framed print
: Those who follow
my personal Instagram account
know that I love boxers (well, one in particular, but all of them are so nice and snuggly.) I stumbled upon this art on Society 6 and you can get it on anything from a shower curtain to a rug, but there's a special spot on our gallery wall that I think this print would do just fine. 
After This We're Getting Pizza yoga mat: You might not consider a yoga mat traditional "home decor," but I leave my yoga mat all the time as inspiration that I can't escape. (After all, with the amount of pizza I eat, I have to do a little extra work to keep that #pizzabody!) I have loved this ban.do line since it came out around my birthday last year - it's almost like they knew.

Neon Sign: I don't know what it is about neon signs that I love so much, but anytime we drive past a neon sign store in Chicago, I flail wildly and want to go on a shopping spree. In Brooklyn, we would often pass a pizza shop that had its name in neon symbols, and I lusted thinking how cute that would be in my house. Someday, I will have one of these signs at home.

Plush Pizza Pillow: My mama llama takes really good care of me, and continues to feed my pizza passion even though I'm out of the house. She gave me this pizza pillow for Valentine's Day (pizza is my soulmate, after all) and it's nice to cuddle up with it on the couch, light the fire, and settle in for a nice marathon of true crime TV. With Walmart's new two-day free shipping, you too can be snuggling in record time! 

Pepperoni Pizza Queen Duvet Cover With Red Pepper And Parmesan Pillow Shams: This is the dream: a pizza duvet and condiment shams. Can you imagine the saucy dreams you'd have between these sheets?

Handmade Pizza Lighter and Pizza Candle: I can't stand a house without candles lit, and this combo will let you feel like there's a pizza in your oven all the time! 

Pizza Love Art Print: Etsy is so full of cute pizza prints, I would be hard pressed to select just one. This pizza with hearts is super cute, though, and it matches my office colors, so it's ranking at the top of my "loved" products there for sure! 

Do you pay tribute to your pizza affection around the house? Share your favorites with us in the comments!