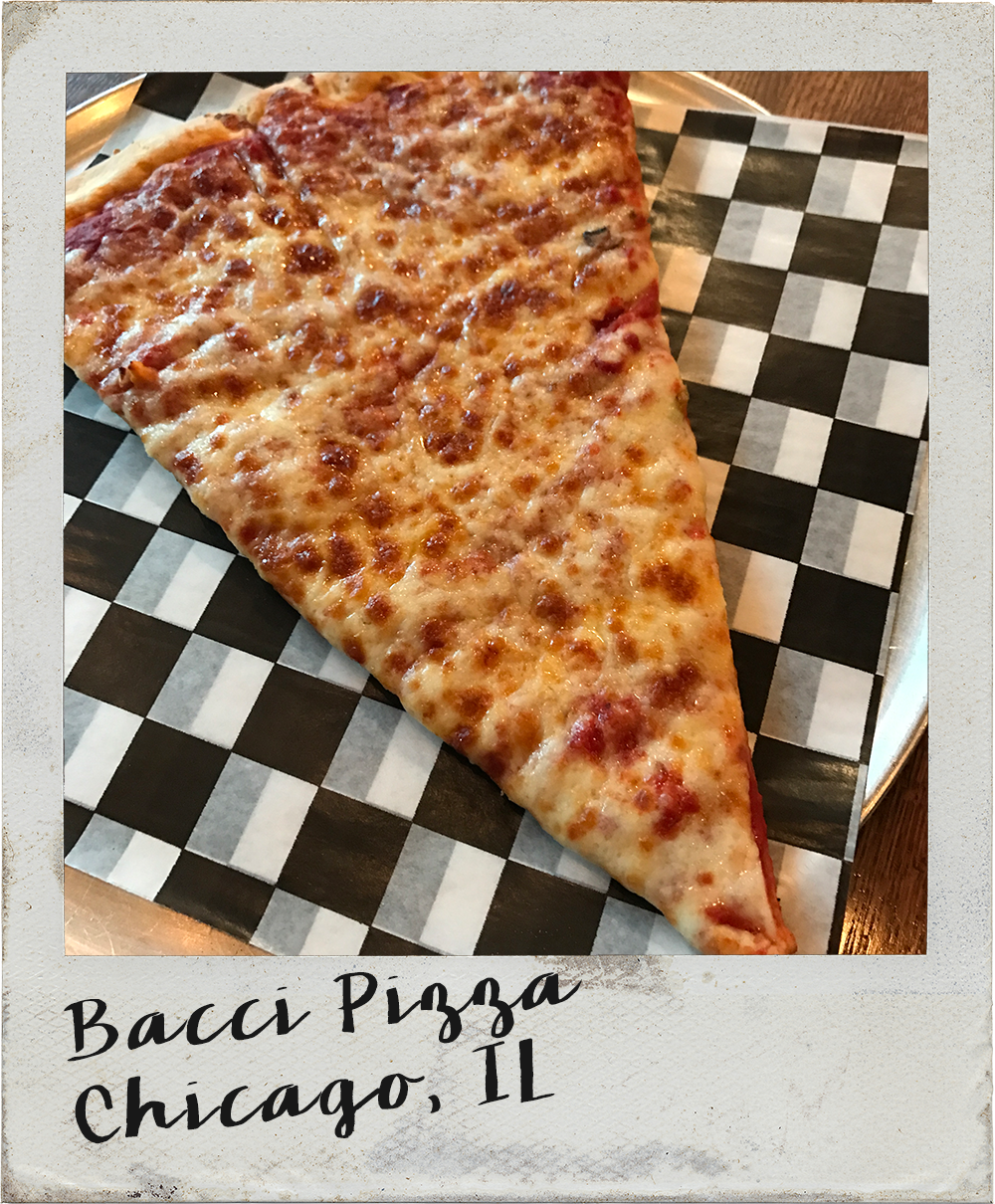 A few weeks ago I was in the medical district to finish out my workday and figured I'd be eating another Starbucks $8 lunch since I thought I wouldn't have a chance to grab anything else on the way over. As I hopped out of my Lyft, I noticed that there was a
Bacci Pizza
across the street from the coffee shop - how perfect. It wasn't even 11:00 yet, but there's never a bad time for pizza, am I right?
I walked up to the counter and confidently ordered my slice of cheese pizza - I wasn't planning to eat very much before my doctor's appointment, but I should have known it wasn't an ordinary size when she told me the price. They popped the slice out of the oven and they aren't kidding when they describe their pizzas as "giant" - it took two hands to hold it. The cheese was great and it wasn't overly greasy, and Bacci's crust wasn't what I expected - it was pretty dense for thin crust, which was a nice surprise. It did seem like the slice was a bit oddly proportioned - it seemed longer than it needed to be (rather than wider) which made for ungraceful eating (though who really cares when it comes to pizza.)
Bacci has several locations all over Chicago, as well as a pizza truck they rent out for events.

Rating: 5/10 Slices